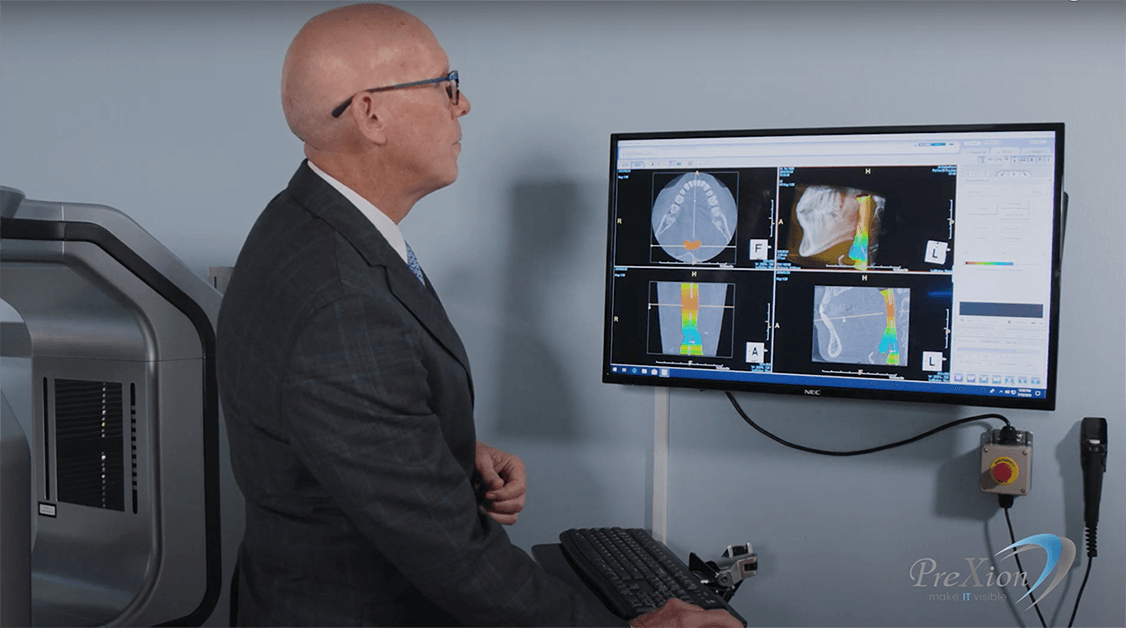 27 Jan

Improved Surgical Outcomes: Applications of CBCT in OMS

As a specialist in the dental field, you've likely heard about the emergence of cone beam computed tomography (CBCT) technology and its increasing popularity, especially in general and cosmetic practices. But did you know that the technology has far-reaching applications for oral maxillofacial surgeons as well? You undoubtedly possess the skills required to perform the complex, intricate procedures that are your charge, but it's always advisable to take advantage of the technological resources at your disposal in order to improve outcomes and the patient experience while also making your life easier. CBCT imaging checks all these boxes and more, and it is far more attainable cost-wise now than it was even five years ago. The benefits and advantages of such a machine are myriad and stand to complement and simplify your work significantly.

According to a study published by MDPI in Dentistry Journal, "Cone Beam Computed Tomography (CBCT) is a valuable imaging technique in oral and maxillofacial surgery (OMS) that can help direct a surgeon's approach to a variety of conditions. A 3-dimensional analysis of head and neck anatomy allows practitioners to plan appropriately, operate with confidence, and assess results post-operatively. CBCT imaging has clear indications … [and] offers the clinician 3-dimensional and multi-planar views for a more accurate diagnosis and treatment without the financial burden and radiation exposure of conventional computed tomography (CT) scans. Furthermore, CBCT overcomes certain limitations of 2-dimensional imaging, such as distortion, magnification, and superimposition."

It's clear that CBCT imaging provides a significant advantage over traditional methods while being less burdensome on your bottom line, contrary to the popular misconception of prohibitive cost. In fact, with the increased case acceptance that occurs as a result of improved patient education, monthly revenue often surpasses the monthly payment on the machine, making it a near-instant asset to your revenue stream.

Below is a list of some of the many applications and advantages afforded by CBCT technology:
Accurately evaluate impacted third molars for proximity, angle and tooth roots
Eliminate the guesswork of third molar roots relative to the inferior alveolar nerve canal
Reveal the true position of deep or curved roots
Better manage impacted cuspids
More accurately determine if bone grafts or sinus lifts are needed
More accurately diagnose maxillary sinus disorders
Determine the 3D architecture of osseous defects
More accurately assess the position, condition and contour of the condyle, including the upper ramus bone of the mandible
Measure exact distances between the condyle and the bony fossa, giving precise detail to aid the design of and/or positioning for a corrective appliance
If you'd like to learn more about industry-leading CBCT scanners, connect with a product specialist today.