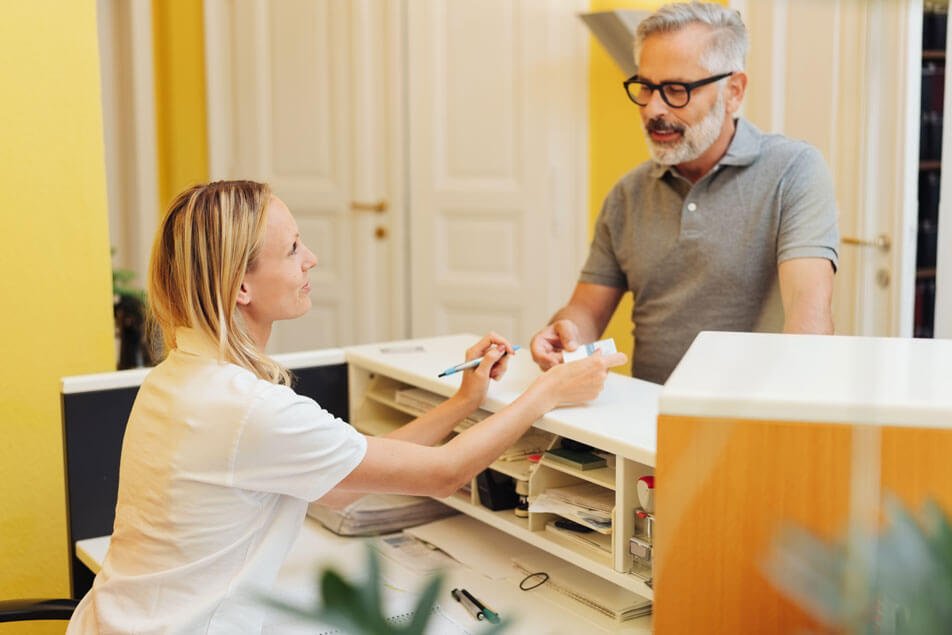 It's an age-old question: how can dentists earn more with less? Plenty of marketers and consultants have ideas, but you need facts and proven methods. Here, the question is answered from the perspective of your peers – real dentists who are solving this issue in new ways.
Rethink the Recalls
John A. Wilde, DDS, offers this unique approach to recall appointing in his article, For Increased Production, Create a Short-Call List, published in Dental Economics:
"We advised select patients that if they chose, we would not preschedule them for a set day and time, but instead call to schedule with 24 hours' or sometimes same-day notice, and in turn they would receive 10% off every charge that appointed day. We pledged that no matter what, we would see patients the month they were due, as one can't compromise oral health for convenience or profit."
He continues, "This offer was received enthusiastically by numerous patients excited by a bargain. The staff was thrilled by the ease and efficiency of filling time, and having a full schedule enhanced profit, which pleased me."
Maximize Reimbursements
One way to maximize reimbursements may be to minimize dental benefits accepted. In an article titled Should I Drop An Insurance Plan?, David Bennett, DDS, has this to say:
"I have dropped many PPO insurance plans over the years. I find that the key is to drop one at a time. Here's my process: I identify the plan with which I am currently contracted that requires the greatest reduction in my fee. Let's call it Plan 1. I research how many of my current patients are on Plan 1. In this case, 200 patients or 10% of my current patient base. Once I have established the same number of new patients not on Plan 1, I would drop the plan."
He clarifies, "Think of it this way: Even if every patient on Plan 1 leaves, the practice will still be more profitable. Why? Because we have the same number of patients we had before, and we are now getting a higher fee per patient."
He concludes, "Even if we were less busy, would it really matter? Wouldn't it make more sense to simply work a few days less per month and make the same amount of profit? After all, it's not what you make, but what you keep."
Increase Production Dollars Earned per Patient Visit
In 2021, PreXion conducted a study of about 130 general dentists and 65 specialists to uncover what they believe are the most valuable Cone Beam (CBCT) applications for their practices.
The number-one answer with 71.5% of respondents in agreement was, "Keeping scans in-house versus referring them elsewhere." This is a cost saver, and the efficiency keeps patients engaged in treatment, which correlates directly to higher production.
The second most popular answer with 68.5% of respondents in alignment was, "More confidence in diagnoses and improved patient results through new or superior treatment options." Improved patient outcomes can lead to increased initial treatment plan acceptance in more cases as well as referrals coming in from satisfied patients. Cost per patient acquisition is far lower with referred patients than with net new patients from digital marketing or other marketing efforts.
To learn more about how CBCT technology can support in increasing production with existing patients in your practice, call us today at 855-PREXION or find a representative in your area.
Share This Story, Choose Your Platform!
Stay on the Cutting Edge of Dentistry.
Subscribe today.