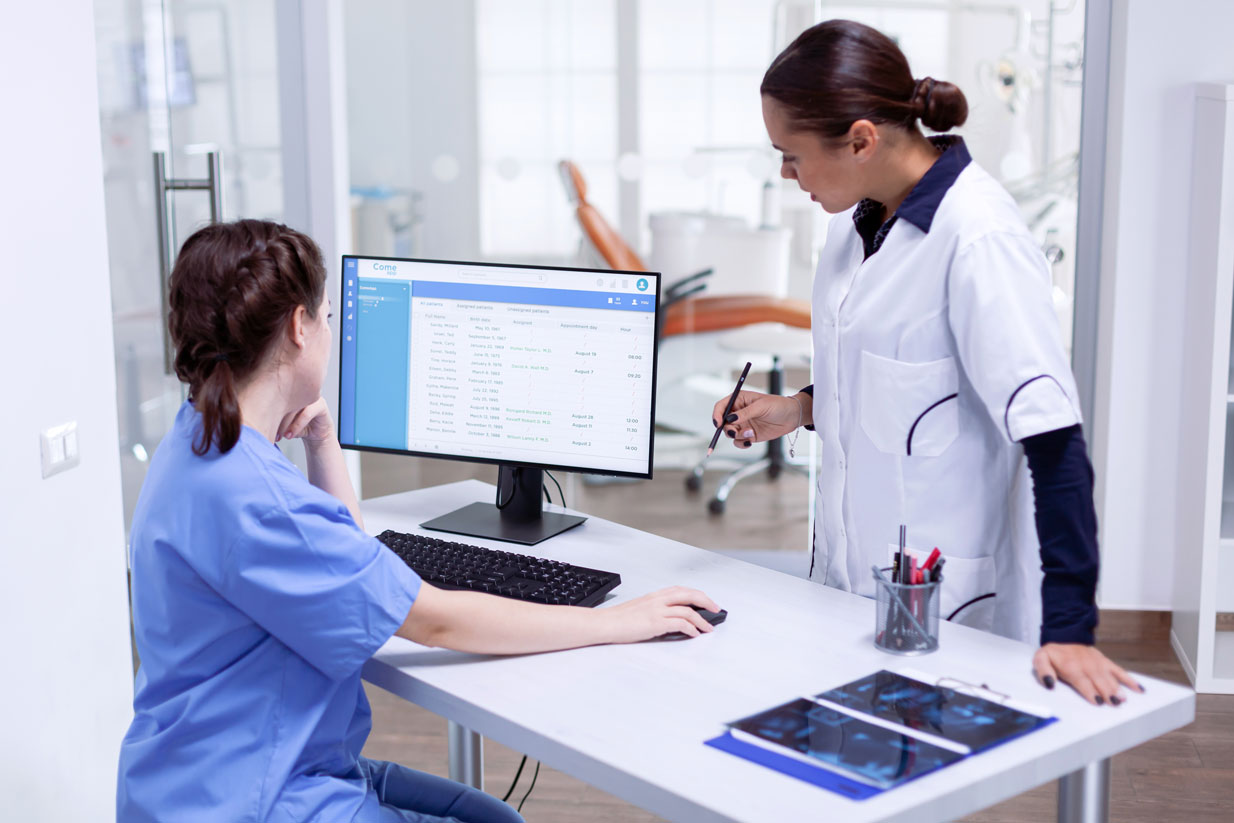 While the natural ebb and flow of patient traffic is simply a fact of owning or running a dental practice, dentists need not be resigned to accepting ebbs without action. Below are three ways to overcome reduced dental patient flow now.
Focus on The Largest Asset
A practice's most valuable asset is its existing dental patient base. If new dental patient traffic is down, focus the team on enhancing current patients' experience with the practice. In The Doctor/Patient Relationship: Guidelines for Practice Success, The American Dental Association suggests, "The way you and your team manage the patient experience can go a long way towards developing a partnership based on mutual respect and supported by open and clear communication."
The article goes on to serve up practical suggestions for nurturing strong relationships with each patient, including consistently reassuring patients "that the information they provide will help you accurately assess their dental health and allow you to recommend treatment that should yield a positive outcome."
Moreover, great patient experiences give way to warm referrals. Train the team to look for moments of appreciation, and then immediately respond, "We appreciate you, too, and would welcome your friends and family here." Even a simple, "Please refer us," will do. Patients don't know a practice is accepting new patients and need constant reminders to keep a dental practice top of mind.
Manage Expenses
"High employee turnover in the dental office can be demoralizing and expensive," laments Duke Aldridge , DDS, MBA, MAGD, DICOI, MICOI, FMISCH, in his article Systems for Success, published by the Academy of General Dentists. It is pertinent to make the most of what is likely the practice's largest expense: personnel.
Aldridge suggests, "Systems or standard operating procedures (SOPs) should be maintained in the practice's operations manual and used for training new employees, continuing education, measuring employee performance and providing direction for the entire staff. They help provide clarity and guidance that leads to increased efficiency, accountability, quality output and uniformity of performance."
Document practice standard operating procedures to make the most of every team member's effort. Furthermore you should always strive to strategically right-size any overstaffing. This all will help to preserve the practice's reputation and standard of service, regardless of future turnover.
This may also be a good time to re-evaluate practice loans and consolidate debt. A 2023 PreXion study of 200 general dentists and specialists revealed that 54.5% took an Economic Injury Disaster Loan (EIDL) with 44.0% of respondents having used about 50% of the loan. Reduce interest payments by paying off any unused portion.
Invest in Technology That Your Dental Patients Want
In the same PreXion study, 91.5% said they were highly likely or likely to invest in cone-beam computed tomography systems (CBCT) technology. They said their reasoning was due to the ability to simplify and improve diagnostic capability and enable a faster practice workflow. Patients expect this type of technology being used in modern practices, particularly specialty practices.
To learn more about CBCT technology and how its many benefits can help minimize the effects of reduced patient flow in your practice, call us today at 855-PREXION or find a representative in your area.
Share This Story, Choose Your Platform!
Stay on the Cutting Edge of Dentistry.
Subscribe today.