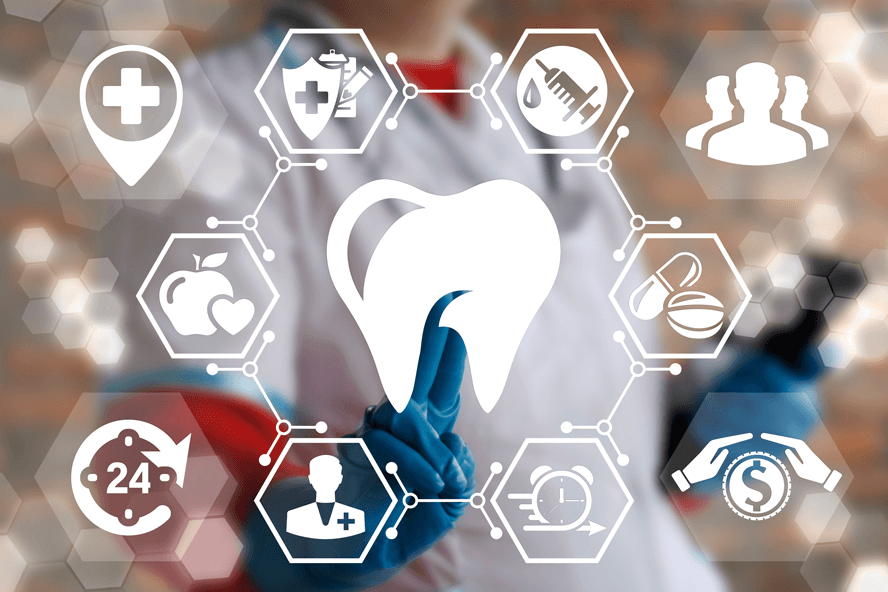 When asked how likely they would be to invest in dental technology this year, 34% of dentists and specialists in a recent PreXion study said highly likely and another 58% said likely. While technology is just one way to expand service offerings in your practice, it's clear the industry is ready to differentiate by incorporating new technology.
Over the past few years, there has been a shift in patient expectations when it comes to dental care. Patients now want more comprehensive care and expect their dental providers to offer a wide range of services. Dental practices that fail to keep up with these changing expectations may risk losing patients to competitors who offer more comprehensive services.
Expanding service offerings can also increase revenue for dental practices. The more services a practice offers, the more potential revenue streams they have. This can help offset any fluctuations in demand for certain services, ensuring that the practice remains profitable even during slower periods.
You might consider expanding your dental practice and production earnings in these ways:
Offer same-day crowns through technology like CEREC, a CAD/CAM machine that mills a perfect-fitting crown.
Add automated billing, which can increase cash flow, create time efficiencies, and increase your front desk team's productivity – all while making the process easier for the patient.
Take payment at the Point of Sale (POS), or right when the patient checks out, to boost productivity and profitability as well as simplify collections.
Complete continuing education to enhance cosmetic and restorative dentistry offerings for patients.
One of the most valuable services that a dental practice can offer is 3D dental/CBCT imaging. This technology allows dentists to capture detailed images of the teeth, jaw and surrounding anatomy. It also provides a more accurate diagnosis and treatment plan than traditional 2D X-rays.
In addition, 3D imaging can improve patient outcomes in many ways, such as detecting early signs of tooth decay and identifying hidden dental pathologies. Two advantages patients especially appreciate are faster image capture and reduced radiation exposure. Dr. Matthew Waite, who owns a periodontics and implant dentistry practice in Tampa, Florida, says, "Having a 3D dental imaging scanner in our practice has vastly improved our ability to treat patients efficiently and comprehensively. It allows the entire team – specialists and general dentists – to have the most complete information for comprehensive treatment planning. It's now an essential tool in our diagnostic tool kit."
Expanding service options to include 3D dental imaging can also improve patient satisfaction. Patients are more likely to return to a dental practice that offers comprehensive services and advanced technology. In fact, in the article 5 Tech Trends to Watch in 2023, Delta Dental reports Cone-beam computed tomography (CBCT) scans among those top trends: "CBCT scans are becoming the standard for care in orthodontics and oral surgery, and their popularity is increasing for endodontics and general practice diagnostics. Dentists who use CBCT scanners must receive the appropriate training for safe use of the machines."
Expanding service offerings is vital for practices to stay competitive in the ever-changing dental industry, greatly benefiting patients and the practice. 
To learn more about how CBCT technology can support in expanding services in your practice, call us today at 855-PREXION or find a product specialist in your area.
Share This Story, Choose Your Platform!
Stay on the Cutting Edge of Dentistry.
Subscribe today.