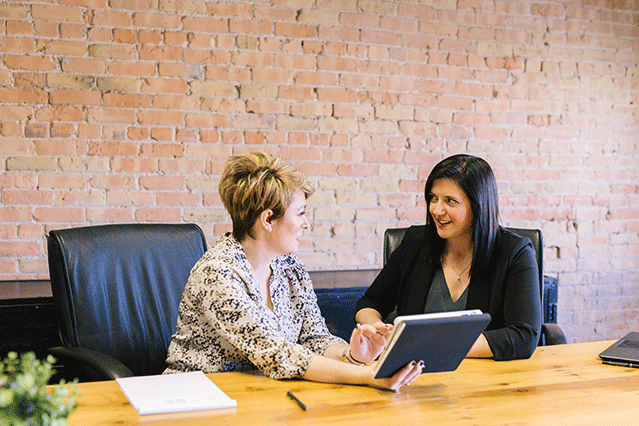 Here one day, gone the next. It seems increasingly challenging to retain dental team members in recent years. Turnover impacts the outlook of the remaining team, momentum, productivity and even quality of patient care.
Even the most complex issues can begin to be solved with a simple approach. Consider these 3 tips for dental team retention from PreXion, a trusted provider of precision 3D imaging solutions for dentists and dental specialists.
Reducing Dental Team Turnover
1. Foster a positive workplace culture.
Attract the right staff to begin with, and you will save yourself and your team a lot of time and energy down the road. By creating a positive workplace culture, you make employees feel valued, engaged and satisfied with their work environment. In How Your Company Culture Can Be a Force Multiplier (For the Good and the Bad), Entrepreneur contributor Steve Aripze writes, "Savvy leaders who understand the multiplying effect of company culture on every aspect of business operations typically promote a robust business model based on a people-focused approach that supports a high-performing workforce." He goes on to detail how any business owner, dental practice owners included, can harness that multiplying effect for good. To start, here's how you can foster a positive culture:
Encourage employees to share their thoughts, concerns and ideas. Hold regular team meetings in which you promote sharing and active listening.
Recognize and appreciate your team's hard work and contributions. Simple gestures like thank-you notes, employee of the month awards or simply words of affirmation spoken publicly at a team meeting can go a long way.
Diplomatically address concerns up front and with the entire team. This clears the air quickly on matters of concern and shows the whole team continuity in how you consistently handle challenges for every team member.
2. Offer competitive compensation and benefits.
In the dental industry, offering competitive compensation and benefits is crucial for retaining top talent. While it may be tempting to cut costs in this area, doing so can lead to higher turnover rates. Here are a few ways you can begin to ensure you are on par with industry standards:
Research industry benchmarks to ensure your compensation packages are competitive, adjusting salaries and benefits accordingly to attract and retain skilled professionals.
Offer a comprehensive benefits package that may include health insurance, retirement plans, dental care and other perks that promote employee well-being.
Implement performance-based incentives and bonuses to motivate your team and reward outstanding contributions.
3. Invest in training and development.
Your team members are more likely to stay with your practice if you invest in their growth and development. By providing ongoing training and educational opportunities, you can enhance employee skills and job satisfaction and help prevent dental team turnover. Here's how to start:
Cross-train your employees to perform a variety of tasks within the practice to keep them engaged and ensure seamless operations during staff absences and shortages.
Create mentorship programs within the practice or among your team members and other members of the dental community to support their development.
At local, state and national meetings and conventions, encourage your team to participate in continuing education programs and courses to stay updated on the latest industry advancements, regardless of whether their position requires accreditation. A learning mind is an engaged one.
Attract the right talent, then take measures to minimize dental team turnover, and you will build a loyal and dedicated team that contributes to the success of your practice and your patients.
To learn more about how CBCT technology can support in expanding services in your practice, call us today at 855-PREXION or find a product specialist in your area.
Share This Story, Choose Your Platform!
Stay on the Cutting Edge of Dentistry.
Subscribe today.