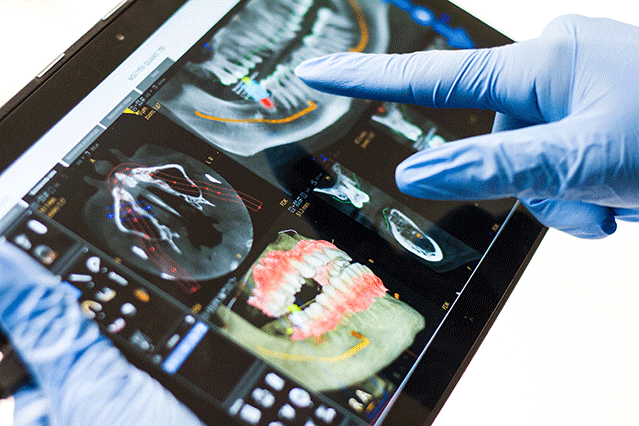 Attend any dental organization's annual meeting, and you will see your peers in the exhibit hall testing new technologies and considering whether or not to purchase. Buyer beware: this is not always the optimal time to make that big choice to earn ample returns on your dental technology investment. That is, it's not the right time, unless you have done your homework first.
Here is a quick guide on how to bolster returns on dental technology investments and avoid pitfalls.
Before Dental Technology Investment
Articulate in writing the long-term practice goals. Before making any technology investments, take the time to identify your practice's long-term goals. This will give you high-level visibility into what the right technology solution is for this time in your practice's lifecycle.
Assess your current workflows and pinpoint areas where technology can streamline processes, which may include diagnostic imaging, treatment planning, patient communication or administrative tasks. Then analyze your patient demographics to understand their preferences and expectations when it comes to technology. Finally, align your technology investments with your long-term practice goals, ensuring that the chosen technology will support practice growth today and adapt to practice needs in the future.
Once you're clear on how your goals and technology needs align, research and select the right systems. Begin by choosing reputable technology vendors with a track record of reliability, innovation and excellent customer support. PreXion, for instance, is known for its top-quality 3D CBCT imaging solutions and dedication to education and service. Ensure that the technology you choose integrates with your existing systems and software, as compatibility issues can lead to inefficiencies and frustrations. And be sure to evaluate the training and support offered by the technology provider, since proper use and proficiency by the team is essential for optimizing returns on your investment.
At the Point of Purchase
Invest in scalable and versatile technology. The systems in which you invest should adapt to the evolving needs of your practice and offer a wide range of applications. PreXion's 3D imaging solutions, for example, are not only known for top-quality imaging, but also for their versatility.
Choose technology that serves multiple purposes within your practice; for instance, 3D imaging solutions can aid in diagnostics, treatment planning and patient education. Additionally, select technology that can be upgraded as your practice grows so you invest once rather than multiple times over the course of multiple years. This also prevents premature obsolescence.
Engage immediately in training from the technology provider, ensuring your team is proficient in using the technology to its fullest potential right out of the gate. 
After Investment
Continuously encourage and incentivize your team to enroll in training programs provided by the technology manufacturer so they can routinely educate themselves and patients on the benefits of the technology. Hands-on experience is proven best: Forbes reported in Why Hands-On Training Is The Key To Maximizing Job Success, "Hands-on training allows one to be actively engaged with immediate practice in the new skill they are learning, which is essential to information retention." In short, practice is key to becoming proficient and confident in technology use.
Stay informed about software updates and new features. Keep monitoring and evaluating returns by defining key performance indicators (KPIs) related to the technology's impact on your practice such as improvements in patient satisfaction, treatment outcomes, increased revenue or efficiency gains. Gather and analyze KPI data at least once quarterly to identify areas for improvement.
Based on your findings, make necessary adjustments, encouraging the whole team to continuously seek ways to optimize the technology's value.
Dental technology investments can be a game-changer for your practice, but good investment is really a three-part process as outlined here, not just a single moment of purchase. Position your practice for success in an increasingly competitive landscape by investing well.
To learn more about how CBCT technology can support in expanding services in your practice, call us today at 855-PREXION or find a product specialist in your area.
Share This Story, Choose Your Platform!
Stay on the Cutting Edge of Dentistry.
Subscribe today.